Tampa Bay Roofers
Quality Roofing in Tampa
Tampa Bay Roof Replacement and Repair Experts
Do you have roof damage from a recent tropical storm or hurricane? Does your leaky roof need a quick patch up? We understand that roofing can be a major concern throughout Florida and we want to help. Welcome to Tampa Bay Roofers- the top roofing company in Tampa Bay, Florida and its surrounding areas. We offer quality roofing repair in and around Hillsborough County. In need of a roofing expert for your home or business? Roofers of Tampa Bay gives residential and commercial roofing services all over Tampa Bay, Florida.
Why Work With Us?
Tampa Bay Roofers is a top contractor in the Tampa area for roof replacement and roof repair. Both residentially and commercially we provide customers any roofing solutions that fits their needs. We deliver the best product to our clients through proper planning and diligent preparation.
Our workers are licensed, bonded, and insured in the state of Florida which allows us to ensure quality work throughout all aspects of a particular job. Our goal, whether it be with a business or home, is to ensure the job is done in an effective, safe, and efficient manner. Each job is treated with the same care no matter how big or small, this allows us to meet our own personal standards across the board each and every time.
We want to build a roof that aligns with your own vision and budget. We do our due diligence to make sure this is achieved in a manner in which we can handle all phases of your roof replacement or roof repair to turn your roof in to the beautiful and functional structure it should be.
When the day is done, our team at Tampa Bay Roofers knows their stuff and can help anyone build the roof that becomes the cherry on top of their home or business. We are always willing to hand professional advice and will work hard to what is best for you.
A new roof and a refurbished older roof can make all the difference in making a home or business appear new, stronger, and fresh. It is also can go a long way in energy efficiency! If you need a roofer in the Tampa, FL area get in contact with us today!
Roof Replacement
A full roof replacement is no small feat and could potentially create a lot of stress for a homeowner trying to plan for a roof replacement in terms of time, budget, and other logistics. We here at Tampa Bay Roofers want to take care of all the major planning and prep that goes in to overhauling a whole new roof. We want to design a roof that is high quality and will transform your property for the better all without you having to worry about the nitty gritty details.
Through high quality craftmanship, our team ensures that your new roof fits right in with the already existing environment around it. Typically, certain exterior areas of a home will widdle over time just due to slow decay from inclimate weather. Our goal is to build a roof that is perfect for you and your property while also seamlessly integrating it in your home.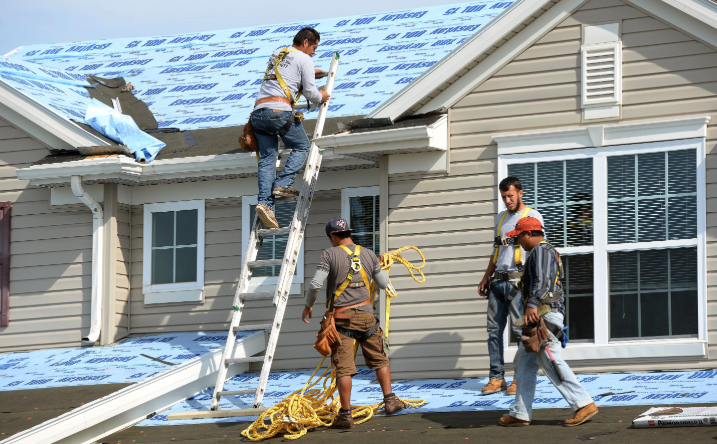 Our years of experience in the trade allow us to be confident in knowing your roof replacement will be safe and efficient for all parties involved and ultimately amount to an amazing final product. Through the high standards and expectations we set for ourselves we have gained the trust of Tampa, FL home and business owners all along the way. Customer satisfaction is our number one priority!
We want to help you install the roof of your dreams! Get in touch with us today!
Roof Repair
For a lot of people, the look of a roof is just as important, if not more important, than the functionality of it. That being said, custom roofs nowadays can be a bit more intricate than they used to be.
As a leading roof repair and remodeling service in the Tampa, FL area we can repair your roof back to life while also maintaining it's design and functionality that you have come to be so accustomed to. We treat each roof we work on with individual care and thoughtfulness to make sure it undergoes a successful remodel as no one two roofs are the same. We work hard to meet our standards and your needs.
We believe we are the clear go to company for roof repair in the Tampa, FL area. Whatever the budget is, we will work diligently to meet the standards you set for your roof. Our costs are affordable for the quality and care we bring to the table.
Ever since the beginning of our business we have been dedicated to the customer. Not only in terms of quality of work but also in terms of the communication we deliver to the client. Across the board we are dedicated to bringing our customers the highest quality work in every facet.
You spend large parts of your day under your roof! Whether it is your home or office, it makes sense to have your roof worked on with the care and quality it deserves to ensure that you remain comfortable in your own space. Get in touch with us today if you are in need of a repair or remodel!
Commercial Roof Repair & Replacement
Maybe it's stating the obvious, but for a business owner the roof of the business is just as important as the roof of a home. Regular maintenance to avoid long term damage and energy inefficiency should be regular routine for all business owners that own their own property. You've worked so hard to take ownership of your building you should make sure to take the proper steps to take care of all aspects of it. The health and longevity of your roof is a big part of this!
We help you do this as well as help you determine what the best steps for you to take in general are. You don't want to only think about your roof when a problem occurs. We can help you decide whether your commercial roof needs to be repaired or replaced, what material is best used for your particular roof, and do all of this while taking your budget in to consideration to find the best fit for your commercial property.
Insulation & Ventilation
Proper insulation and ventilation to a roof and attic is a lot more important for the overrall energy efficiency of your home than many people realize. A roof with proper ventilation and insulation will bring down the amount of energy needed to heat your whole home, reduce moisture and condensation in the attic which in turn prevents rotting wood, and will in the long run lengthen the lifespan of the whole roof.
Part of this equation is not only the ventilation and insulation but also the structure of the attic. With attic temperatures sometimes exceeding 150 degrees in summer months a well built attic can have a real impact on the energy efficiency of a home.
Insurance Claims
Often times a homeowners roof maybe eligible for an insurance claim based on different factors. These factors include but are not limited to the age of the roof or the manner in which it was damaged. We can help customers discover whether or not the damage to their roof can be covered by insurance.
Usually when a roof needs a major overhaul or total replacement a claim can be filed. If repairs needed are small in nature then it is typically better to cover the expenses on your own without insurance. What we want to do is inspect your roof so that you know what path is best for you and the option becomes clear.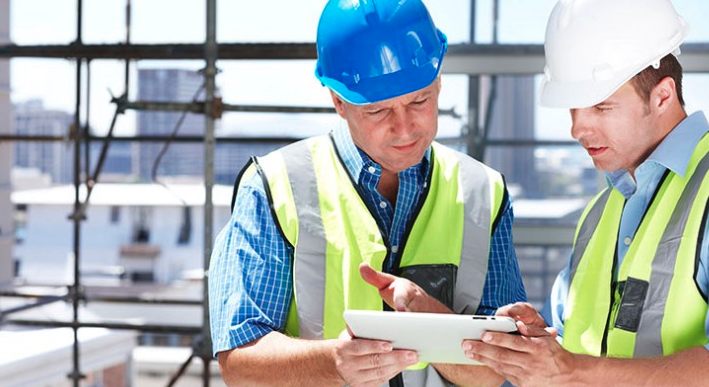 Storm Damage
Nature is undefeated. Storm damage can always rear its ugly head and cause havoc on your home and roof. There is never a good time for it either with all the hustling and bustling of normal live. Our goal in cases of storm damage is to help you out as quickly and efficiently as possible.
Through our professional experience we will patch any leaks and take a full assessment of the damage so that we can recommend the best course of action for getting your home back in to shape. This includes whether or the damage may qualify you for an insurance claim.
After every big storm it is always wise to take a look at your roof, whether it be by having a professional get up on it to inspect or just by giving it an eye test from the ground level yourself. Sometimes damage can be subtle and go unnoticed so you want to always make sure that everything is in tip top shape at all times. If you see anything out of the ordinary after a stretch of bad weather don't hesitate to give us a call!