Tampa Bay Roofers
Quality Roofing in Tampa
Roof Replacement Tampa, FL
Your house or your company are both giant investments. What do they have in common? They are protected by a roof. Each roof has a life span, and eventually they will become unfixable. Due to this, it is important to take care of the outside of your home just as much as you take care of the inside. Your roof protects from bad weather as well as moisture from entering your home. If you don't ensure that your roof is in top quality shape, it'll just end up costing you more money in the long run. At Tampa Bay Roofers we make sure that the roofing we install is topnotch for all our clients.
We understand that choosing a new roof is very important, and we will make sure to help you along the way in selecting the perfect color, material, and style of roof that will be perfect for your home or business, all while making sure it's within your budget.
During the first consultation we check our experts will check out your current roof to create the most suitable plan for your problems. During the entire process, we will make sure that the project runs smoothly so that you are completely satisfied with our work. We keep in mind all factors during the roof building process, including: safety, quality, engineering, and scheduling to give you the best possible roofing installation process in the industry. Our staff has been properly trained in roofing techniques to provide you and your family or business the greatest possible service.
We pair a devoted team member with clients for each project we work on. This allows us to make sure that your roof replacement is completed quickly and affordably. We use our own tools and do not subcontract. This insures that your job is completed simply and within the timeframe you were expecting when you hired us. This allows you to be worry free and know that our team is in complete control of your project and other businesses goals won't be in your way.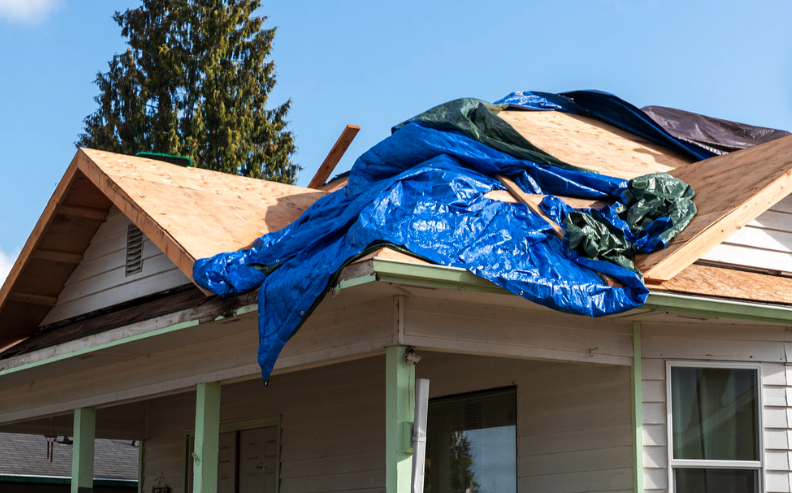 Roof Replacement Solutions:
Metal – Metal roofs last much longer in comparison to other materials roofs are typically built with.
Built-Up Roofing System – This system is created by multiple bitumen surface layers and are finished with a layer of aggregate or coating.
Modified Bitumen – This system is quite sturdy and is meant for low sloping roofs. They are quite resistant to all types of weather.
Single-Ply – This style of roofing has become more popular recently due to its flexibility as well as how easy it is to install. It also is great from a price standpoint.
Shingles – This roof material is the most common you will find. It also happens to be very light.
Tiles – This material is quite popular to how long they last in combination with the variety of shades clients can choose from.
We only use top quality materials. We do not settle for anything less.
We work till our clients are completely satisfied and do not stop until the job is completed to their standards.
You can sleep well knowing that Tampa Bay Roofers team is filled with experts that know quite a bit about any type of roof and will ensure that the material and build you select will be the best one for you and your home.